Coshocton-Fairfield-Licking-Perry Solid Waste District 675 Price Rd. Newark, OH 43055 PH: 740-349-6308 Fax: 740-349-6309 email: cflpswd@windstream.net


UPCOMING MEETINGS AND EVENTS
(click on the event for further details)
The meeting will begin at 9:00 am at the Donald D. Hill Administration Building, 20 South Second St, Newark. Purpose of the meeting is to consider a request for funding to improve processing efficiency, and to conduct regular business.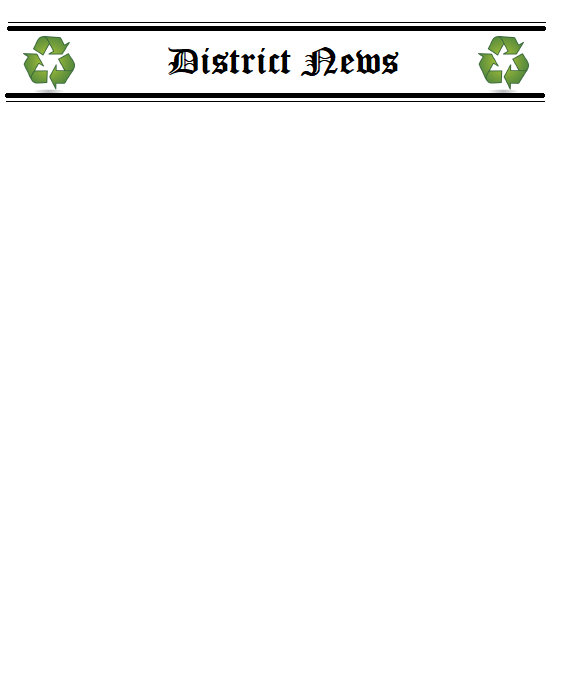 RECYCLING RESUMING IN STAGES
Coshocton County - all recycling sites are fully functional but the recycling office is closed to the public until mid May.

Fairfield County - the Community Action Recycling Station has re-opened to the public, and the education office is open as well.

Licking County - the recycling sites have remained functional, and the recycling office is open to the public. Visitors are asked to maintain social distancing and use of facial masks.

Perry County - recycling is resuming gradually with all bins available this week.

The Solid Waste District Office is open for the dropoff of lightbulbs, batteries and mercury. Please wear a facial covering if you bring those in.

You can help make recycling safer by not using plastic bags that have to be ripped open manually, not leaving materials outside the bins where staff will have to pick them up, and please never put trash at recycling sites.