Coshocton-Fairfield-Licking-Perry Solid Waste District 675 Price Rd. Newark, OH 43055 PH: 740-349-6308 Fax: 740-349-6309 email: cflpswd@windstream.net


UPCOMING MEETINGS AND EVENTS
(click on the event for further details)
The meeting will begin at 9:00 am at the Donald D. Hill Administration Building, 20 South Second St, Newark. Purpose of the meeting is to consider a request for funding to improve processing efficiency, and to conduct regular business.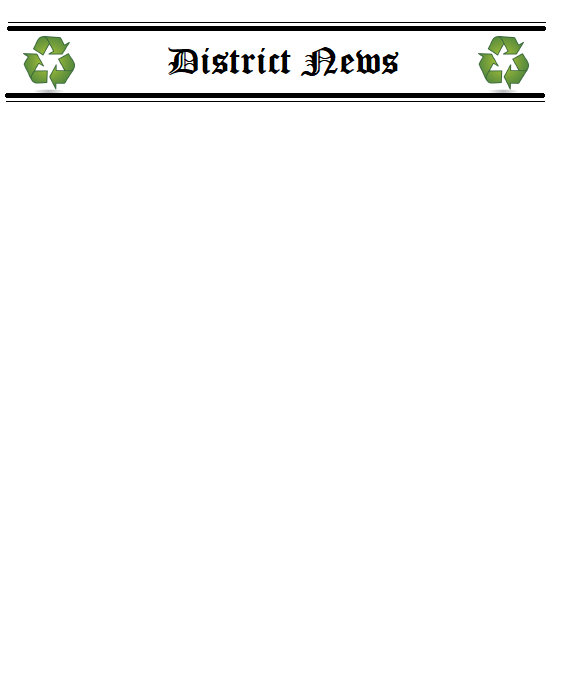 FACILITIES CLOSED TO VISITORS
PERRY COUNTY SUSPENDING RECYCLING
Perry County has suspended their drop-off sites beginning March 20 at 4 pm in response to the coronavirus pandemic. Most collection containers have been removed from the sites and signs are posted. Please hold onto your recyclables until the bins are put back out.

Most recycling facilities and offices are now closed to the public to comply with state orders to maintain a physical distance from each other during this pandemic. All recycling offices, including the Solid Waste District Office are closed to the public until at least April 6, but we can still be reached via telephone and email during this time.

Please be patient with the recycling services during this time and know that the counties are doing their best to balance service and employee safety.

You can help by storing your recyclables at home for now, and when you do take them to the bins, do not use plastic bags that have to be ripped open manually, do not leave materials outside the bins where staff will have to pick them up, and please do not put trash at recycling sites.